Welcome to Mortgage Depot
Based in Victoria, Mortgage Depot™ has been helping clients throughout British Columbia since 1990.

We take pride in finding mortgage solutions tailored to the individual needs of our customers. We believe that everyone is unique. Before we start shopping for the right mortgage, we like to know your priorities. Perhaps it's getting the best rate... maybe it's paying the mortgage off as quickly as possible … or possibly it's an investment mortgage that needs to be properly structured. Your priorities are our primary concern and we have assembled an outstanding group of individuals with the talent and knowledge to serve your best interests.

Dealing directly with large financial corporations leaves many people feeling a bit uncomfortable. It's hard to know whether a bank is giving advice to serve your best interests or their own. Mortgage Depot works with a wide variety of Banks, credits unions and large mortgage companies. It's our job to negotiate the right mortgage. We can help you sort through the options and focus on the lender that best meets your goals. Best of all, in most cases, there is no charge for our services.

Mortgage Depot Wins
National Award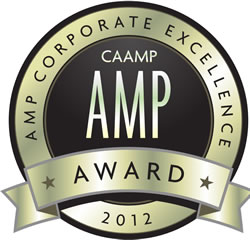 The Canadian Association of Accredited Mortgage Professionals represents more than 3000 mortgage companies across Canada.

We are very pleased to have been selected as this years recipient of the Corporate Excellence Award.